Reviews for The Acupuncture Clinic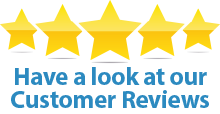 I truly cannot say enough good things about this man and his wonderful talent/gift! 5 days after having my 1st child I was diagnosed with Bells Palsy (a paralyzed face) it seemed to last forever with zero movement. After ONE visit, movement started to happen. Dr. Skelton, you are a wonderful man, inside and out. Between our excellent conversations, helping me each visit while I carried in my 5 week old, helping me at a time when my life was it's craziest! I truly appreciate you, DEFINITELY your practice and am beyond happy for word of mouth, otherwise I wouldn't have even known acupuncture is what I needed. See this man for any reason, you will NOT be disappointed! Thank you for giving me my life back!

If you have any doubt if acupuncture works, visit Dr. Skelton and you will see. My Dad was told to try acupuncture with Dr. Skelton & he told that person that he wasn't going to waste his money like that. After chewing tobacco for decades & trying to quit for many years, after one visit, he hasn't chewed any since & that was years ago. I have came in his office & couldn't stand up straight & left his office with NO back pain at all. No drugs or anything but the acupuncture. It amazes me how well it works. I've been to other Doctors that call themselves acupuncturist but did not have any results. I wish I could guarantee that it would work for you I would. I would advise you to try it & see if it works for you. I bet it will. I have spent thousands on therapy for tarsal tunnel syndrome along with Doctors & medication with no long lasting results. After 4 visits with Doctor Skelton, I am doing things that I haven't been able to do in years. I can guarantee that you will see that Dr. Skelton is an honest man with integrity and a great personality. If he can't help you, he will not keep you coming back just to fill his bank account. I could go on & on but do yourself a favor & try it yourself!!!

Yesterday was my first time receiving acupuncture. I had an AMAZING experience. Dr. Skelton took time to discuss my issues and for us to get to know each other. My back, shoulder, neck pain was instantly better with my first session. He explained things thoroughly and truly cared about putting a preventative plan in place for my pain. His reviews were what made me choose him and I was not disappointed. I haven't had a need to go back since my first visit although I want to just to go chit chat with Dr. Skelton! Just amazing!

My 81 year old mother has just had her first visit with Dr. Bill Skelton on Friday. She was having differing diagnosis with traditional medicine over the past 6 months. This included Bursitis and Arthritis. Her mornings were unbearable, she was often in tears. She walked with her head down and her arms and legs were like weights. Follow this visit she has had very little" pain". She does still have stiffness in the morning but throughout the past 2 days she was moving with little complaints. Dr. Bill is: calming, reassuring, knowledgeable, and truly amazing!! We have more visits to go and I will post on these visits but for now Our ENTIRE FAMILY is truly grateful to Dr. Bill for giving us all life again because when Mom isn't well none of us are. It is a blessing to us all!

Dr Skelton and his always courteous staff are and absolute pleasure to be around and do business with. The amazing knowledge that Dr Skelton has of how to apply acupuncture has been incredibly beneficial to me so far! I am excited to see how far we can get this back issue "back" into shape. Keep up the outstanding work that you all do, and may God bless your practice to prosper.
Ready to talk to an expert
We're available to answer your questions, and we offer a complimentary consultation.
Call Now