Reviews for The Acupuncture Clinic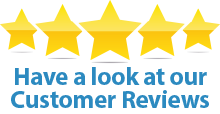 This is my second experience with acupuncture and it appears to be working well for tendonitis in my elbow thanks to you. I am very excited to be pain free and have a life again.

I have suffered from migraines for years and even though acupuncture hasn't cured me of them, the frequency and severity of the attacks have diminished significantly.

I have had acupuncture before by others but no one else has provided relief in such a short time. Your style is much more gentle and you just seem to know where to treat me.

How did you do that? I hardly felt a thing during the treatment and now I hardly feel my pain. This is only the third treatment and it is better than it has been in four years.

I did not think it was possible to feel this good again. I was told over and over again that I would just have to learn to live with my pain. My doctors are amazed and have been sending others to you.

This was fantastic! Thank you. Your showed me how to get well. You were honest with me and encouraged me to engage in the process of finding my health again. Thanks, thanks, thanks.
Ready to talk to an expert
We're available to answer your questions, and we offer a complimentary consultation.
Call Now