Reviews for The Acupuncture Clinic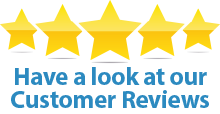 Oustanding Clinic. Bill Skelton has the ability to help your body heal itself. He does so with genuine concern and care; and a joke or two to help you feel comfortable and relaxed.

Dr Skelton and his staff are amazing , the healing begins when you walk through the door .. Great atmosphere and positive environment ..I have been treated for a multitude of ailments with total success ..I highly recommend Dr Skelton

One series of successful treatments every 4 or 5 years for serious herniations of multiple discs over 15 yrs- and restoration of health? Priceless. Dr. Skelton is a conduit of God's power to heal through ancient, non- invasive medicine.

Dr. Skelton and his staff are wonderful and have done wonders for my grandchilldren and me. Highly recommend The Acupuncture Clinic for pain, allergies, stress, anxiety and weight loss. We have standing appointments every six weeks and wouldn't miss them for anything.We are so happy and thankful for all Dr. Skelton has done for us.

The best Acupuncturist there is! Bill has saved my life several times, he goes beyond the call of duty in his work and with his patients. He is a very likeable, caring, concerned, and thoughtful person. It has been a pleasure knowing him and his family since 1987. They are the most kind and thoughtful people I have ever met. Many thanks Bill for all of the many times you have been there when I needed you the most. You have a gift not only of gab but also a God given talent with your mind and hands. You always put your patients first.

Dr. Skelton has incredible way of making you feel like family. I was apprehensive about acupuncture but after 5 minutes with him I trusted that he was the real deal! His skill and soothing style have changed my life. I'm forever grateful for him!
Ready to talk to an expert
We're available to answer your questions, and we offer a complimentary consultation.
Call Now